STS Hope Valley Roof Repair Specialists



Statewide Trades offer complete roof care with our professional roof repairs in Adelaide. Roof issues can happen anytime. We can fix all roofs, anything from missing tiles, holes in roof, to full roof restorations. Along with our repair services we also offer a complete roof painting and installation service. STS Hope Valley Roof Repairers have repaired and restored many roofs in South Australia.
---
Types of Roof Issues

Over the years we have experienced all sorts of roof repairs which were caused by a variety of factors, including weather, age, poor maintenance, or improper installation. Here are some common types of roof issues:

• Leakage: Roof leaks are one of the most common issues. They can occur due to damaged or missing shingles, flashing problems, or holes in the roofing material.
• Tile Damage: Shingles or Tiles can become damaged or deteriorate over time. Common problems include curling, cracking, blistering, or missing shingles. Damaged tiles can expose the roof to leaks and further damage.
• Flashing Problems: Flashing is used to seal roof penetrations such as chimneys, vents, and skylights. If flashing is improperly installed or damaged, it can lead to leaks.
• Ponding Water: Flat or low-slope roofs may develop ponding water when water doesn't drain properly. This can lead to structural damage and leaks over time.
• Gutter Issues: Clogged or damaged gutters and downspouts can lead to water overflow, causing water to pool on the roof and potentially seep into the structure.
• Ice Dams: In cold climates, ice dams can form along the roof's edge, preventing proper drainage and potentially causing leaks and water damage.
• Sagging Roof: A sagging or drooping roof is a sign of structural problems and should be addressed immediately to prevent further damage.
• Roof Ventilation Problems: Inadequate ventilation can lead to moisture buildup in the attic, which can cause rot, mold growth, and damage to the roof deck.
• Animal Damage: Birds, squirrels, and other animals may create openings in the roof, damaging the roofing materials and allowing water to enter.
• Hail Damage: Hailstorms can cause significant damage to roofing materials, including dented or cracked shingles.
• Wind Damage: High winds can lift or tear off shingles and other roofing materials, exposing the roof to water infiltration.
• Tree Damage: Falling branches or trees can puncture or damage the roof, leading to immediate problems or gradual deterioration.
• Mold and Mildew Growth: Poor ventilation, high humidity, and moisture infiltration can lead to mold and mildew growth on the roof and in the attic.
• Roof Material Aging: Over time, roofing materials naturally degrade and may require replacement or repair. This can include asphalt shingle granule loss, wood rot, or metal corrosion.
• Inadequate Insulation: Poor insulation in the attic can lead to temperature imbalances, ice dam formation, and energy inefficiency.
• Poor Installation: Roofing materials that were not installed correctly can lead to various issues, including leaks, poor drainage, and premature wear and tear.
• Cracked or Damaged Skylights: Skylights can develop cracks or leaks over time, allowing water to enter the home.
• Solar Panel Issues: If solar panels are installed on the roof, issues with their installation or maintenance can affect the roof's integrity and performance.


---

To improve the condition and quality of your home the team at Statewide Trades Services will offer a free reliable, and competitively-priced roof quote. It's important to address roof issues promptly to prevent further damage and costly repairs. Regular roof inspections and maintenance can help identify and mitigate problems early, potentially extending the life of your roof. When facing significant roof problems, please contact STS Hope Valley Door Repairs and we will assess the situation and recommend appropriate repairs or replacements.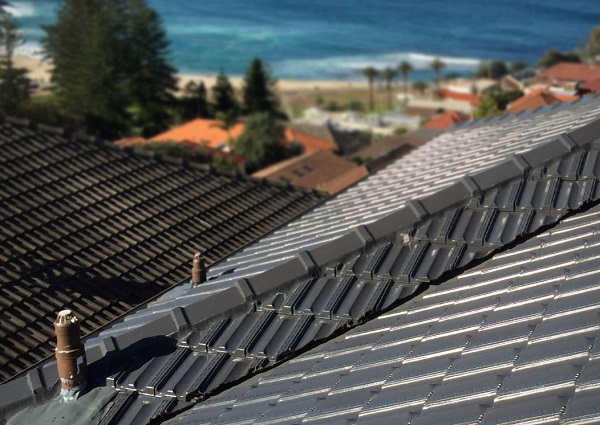 Types of Roof Services by Hope Valley Statewide Trades Services Include:

• Roof Leak Repair Service Hope Valley
• Roof Tile Repairs Service Hope Valley
• Roof Cleaning Service Hope Valley
• Roof Gutter Fixing Service Hope Valley
• Roof Gutter Gaurd Installation Service Hope Valley
• Roof Pressure Cleaning Service Hope Valley
• Roof Painting Service Hope Valley
• Roof Ventilation Service Hope Valley
• Roof Skylight Repair Service Hope Valley
• Roof Skylight Installation Service Hope Valley
• Roof Whirlybird Installation Service Hope Valley
• Roof Replacement Service Hope Valley
• Re Roofing Service Hope Valley
• Metal Roofing Repair Service Hope Valley
• Colorbond Roofing Repair Service Hope Valley
• Tiled Roof Repair Service Hope Valley
• Concrete Tile Repair Service Hope Valley
• Residential Roof Repair Service Hope Valley
• Commercial Roof Repair Service Hope Valley
• Industrial Repair Service Hope Valley
All of our projects are managed and completed by a licensed builder, who will be your point of contact throughout the entire process.
Statewide Trades Services have over 15 years experience in repairing and restoring roofs. Give us a call on 0438 692 950 today for an obligation-free quote!
---